Somewhere far away from us in the universe, there is a cube planet that everything is square.
What kind of things do you think are there?
Please leave your comments on our

instagram

post that you are curious of in that place.
We will show you all of them!
This is a flower with square petals that live in a cube planet. I put a flower in a pretty square vase🌼
The square 💩 says, "Life is 💩"
​​​​​​​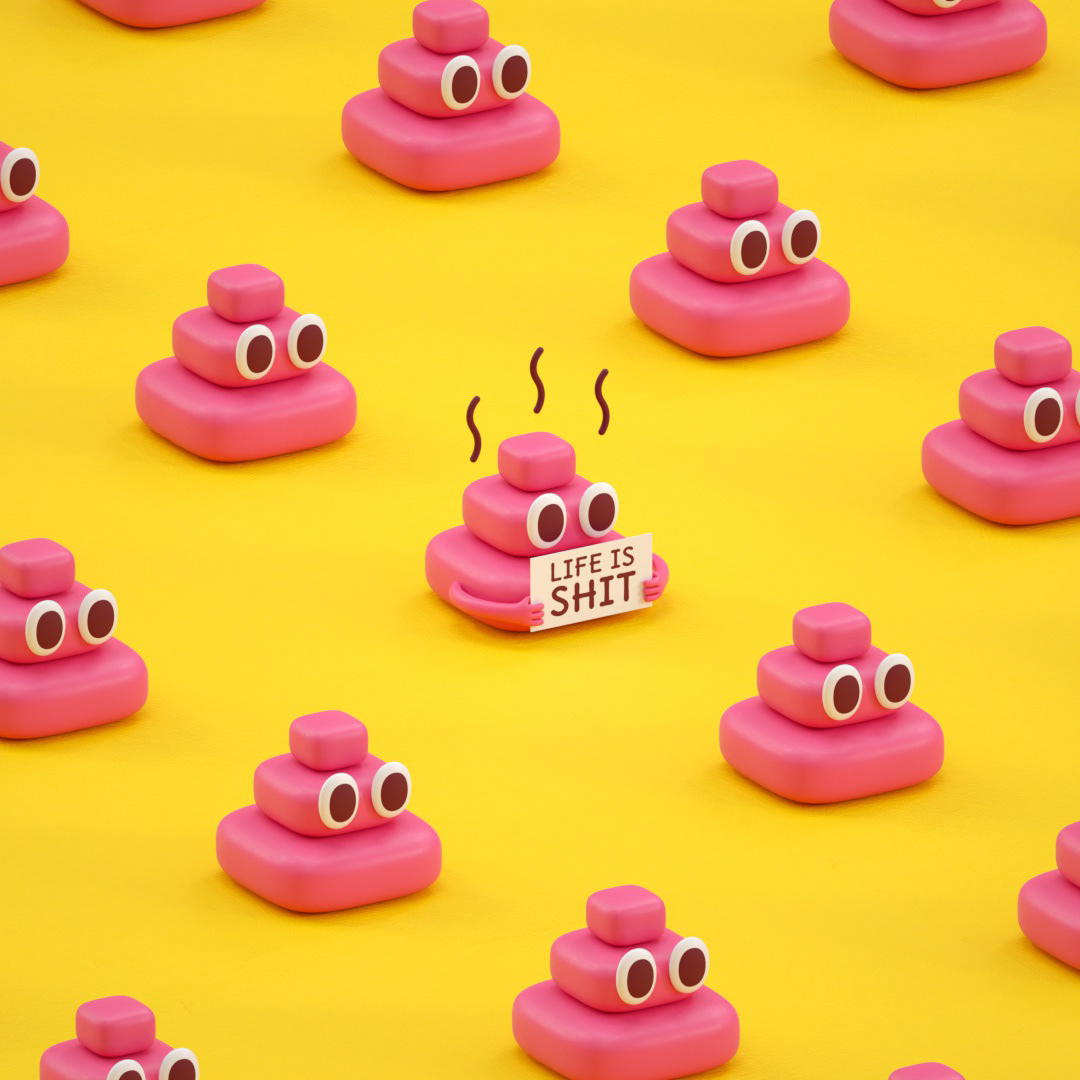 Run away when you see square jellyfish!🏃‍♀️ If you get stung by them, you become a square!
COMMENT 04. CHERRY BLOSSOM
Hello? I'm a square cherry blossom fairy🌸 All I can do is scatter petals...⭐️
What's wrong with Mr.Avocado seed?
DOWNLOAD FREE(PERSONAL USE) WALLPAPERS!